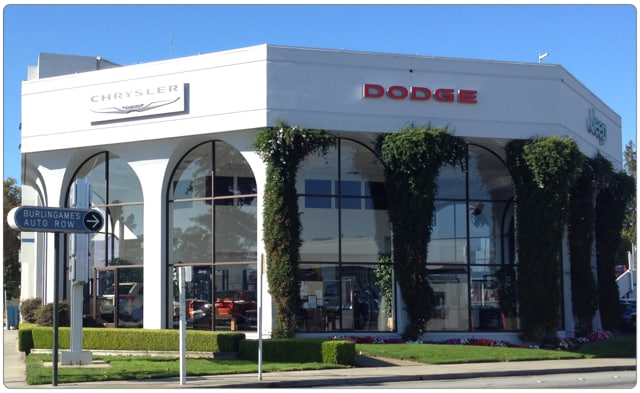 Putnam Chrysler Jeep Dodge RAM - San Francisco Bay Area's Premier Dealer for a Chrysler, Jeep, Dodge, Ram
Since 1965, the Putnam family name has been the most trusted staple in the Northern California auto industry when Joe Putnam opened his first Buick dealership in Burlingame, California. The name has been synonymous with excellence and over the years, with the help of his two sons, Kent and Marty.
As of 2012, Putnam Dealergroup includes Putnam GMC, Putnam GEM, Putnam Toyota, Putnam Scion, Putnam Subaru and Subaru Service Center of San Francisco, Putnam Chrysler, Putnam Jeep, Putnam Dodge, Putnam Mazda, Putnam Subaru, Putnam Chevrolet, Putnam Buick, Putnam Cadillac, Fiat of Burlingame, Nissan of Burlingame, and Volvo of Burlingame.
At Putnam Chrysler Jeep Dodge, it's not just about buying a car. It's about finding the right car for YOU. That means, we take the time to get to know you...your aesthetic preferences, your hobbies, and your driving habits.

We carry vehicles to fit everyone's need. Come over and visit us at 3 California Drive and test drive a new Chrysler Jeep Dodge RAM or used car. Our customers leave our dealership 100% satisfied with our excellent customer service and our friendly salespeople.

This is true regardless of whether you decide to lease or buy a new Jeep, Dodge, Chrysler or RAM. For, whether you're "together" two years or 20, Putnam Chrysler Jeep Dodge wants to make sure you never regret your decision.
Of course, we pay just as special attention to used-car consumers, who flock to Putnam Chrysler Jeep Dodge from San Leandro, San Francisco and San Mateo, for our convenient location and stellar used car selection that's really more "like-new" than it is "used".
Our dealership even has your new Jeep, Dodge, Chrysler and RAM and used car financing covered. And, our state-of-the-art auto repair center is more than capable of meeting all or your routine maintenance and auto repair needs (e.g., oil changes, tire rotations, and alignments).
Want to do it yourself? Putnam Chrysler Jeep Dodge fully appreciates handy drivers. To help, we carry a comprehensive collection of manufacturer-certified parts (i.e., air filters, oil filters, tires, batteries, and more). And you know what Jeep, Dodge, Chrysler and RAM certified parts means? Peace of mind.
To learn more about Putnam Chrysler Jeep Dodge, please feel free to  contact us online or by phone. Otherwise, visit us in person at 3 California Drive Burlingame, California. We hope to have the pleasure of meeting you soon.



To our Dealership by BART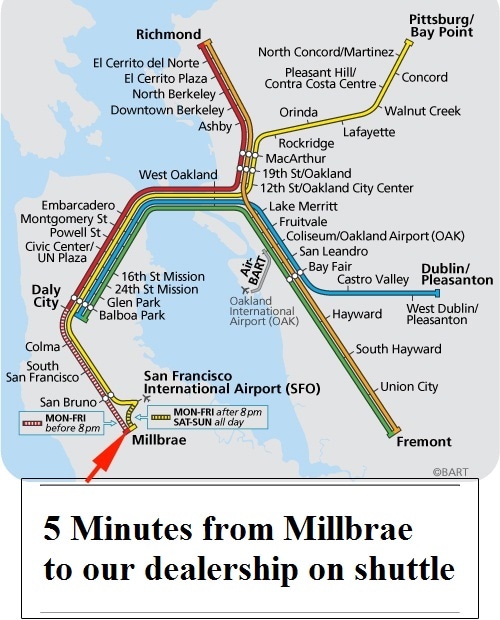 To our Dealership by CALTRAN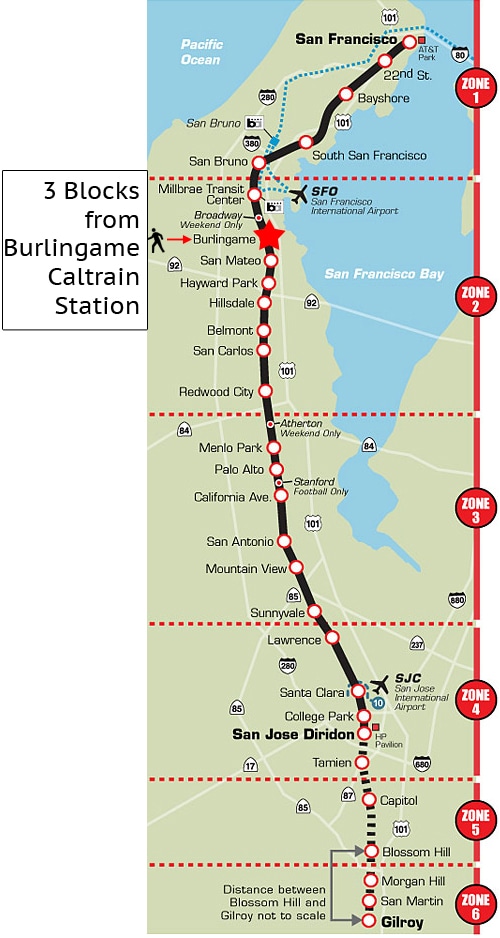 Putnam Dealer Group