About Putnam Chrysler Jeep Dodge RAM
Why Buy From Putnam Chrysler Jeep Dodge
Thoughtful Amenities
Whether you are waiting for your vehicle to get serviced, picking up a part for your vehicle, or stopping by to check out a new vehicle for yourself, we offer a wide range of amenities to enhance your experience here! Come by, look around and check what we can offer you!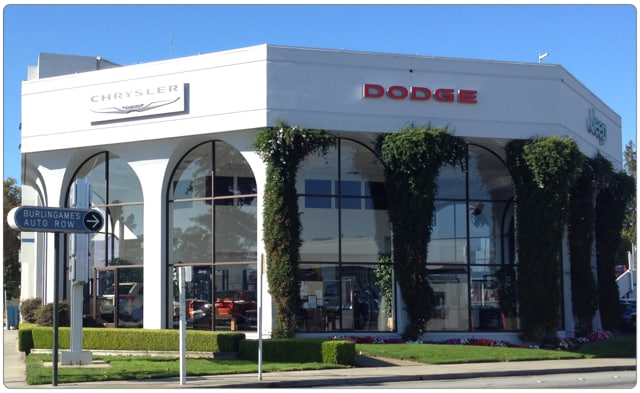 Putnam Chrysler Jeep Dodge RAM - San Francisco Bay Area's Premier Dealer for a Chrysler, Jeep, Dodge, Ram
Since 1965, the Putnam family name has been the most trusted staple in the Northern California auto industry when Joe Putnam opened his first Buick dealership in Burlingame, California. The name has been synonymous with excellence and over the years, with the help of his two sons, Kent and Marty. After Joe opened the Buick dealership, he continued to expand and now he and his sons are proud owners of many dealerships in Burlingame, San Mateo, San Carlos, and Redwood City including Putnam Chrysler Jeep Dodge Ram, Putnam Mazda, Putnam Ford, Putnam Chevrolet, Putnam Cadillac, Putnam Subaru, Putnam Toyota, Putnam Kia, Nissan of Burlingame to name a few...
At Putnam Chrysler Jeep Dodge Ram, our team has a proven track record of customer service, before, during, and after the sale. Every member of our staff is here to serve you, from our certified sales associates to our experienced service technicians and management staff, many of whom have worked with us for decades. We are all committed to this common goal of customer satisfaction. At Putnam nothing takes the place of courtesy.
If you are shopping for a new: Wrangler, a hybrid Wrangler 4xe, Rubiccon, Cherokee, Pacifica, or a RAM; or seeking routine maintenance like oil changes, tire rotations, wheel & tire alignments or more labor intensive diagnostic work and repairs in Burlingame CA, our Chrysler Jeep Dodge Ram Fiat dealership is here for you. Whether it's your first time shopping with us, or you're a loyal customer of ours, we aim to provide outstanding service to everyone that walks through our doors. Come experience the difference at Putnam Chrysler Jeep Dodge Ram.